Ready for a tablet upgrade? Or purchasing for a new staff member? We're here to help – let us take you through a few tips on how to purchase.
Love your tablet? You can use your device for work if you would prefer. Find out more about bringing your own device (BYOD)
1. Select your device
We highly recommend selecting a recommended device from the options below, as they will be delivered within 5 business days of your payment being approved. Suggested brands include Samsung and Apple.
If you would prefer to order a different model, please be aware that it may take longer to be delivered (subject to availability).
2. Do you need a new SIM card?
Once you've ordered your new device, you can also purchase a new SIM card. If you decide to choose an Apple product, consider AppleCare.
3. Order your new tablet
Once you've made your selection, navigate to the 'Make and manage purchases' page, click on 'Griffith Marketplace' and select 'JB Hi-Fi' to order your device.
Recommended Devices
The recommended tablets are available in Black or Space Grey only, depending on the device.
Apple iPad 32GB [8th Gen]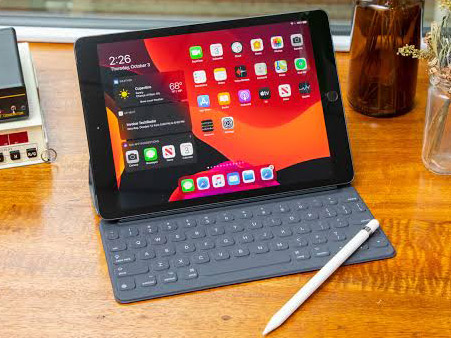 (Image credit: Online--News)
Apple iPad Air 64GB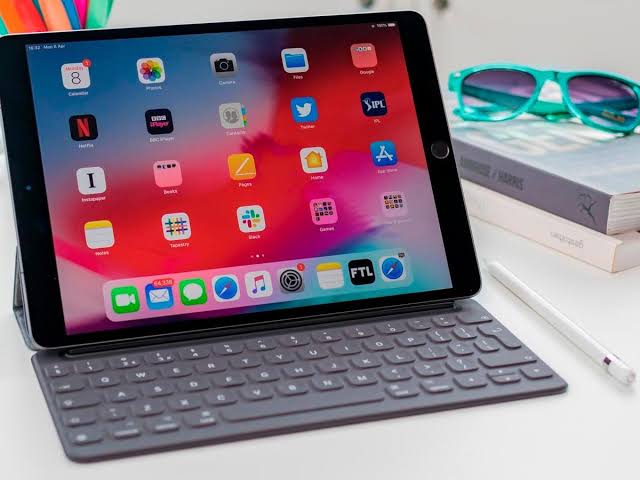 (Image credit: Macworld UK)
Samsung Galaxy Tab S6 10.5" 128GB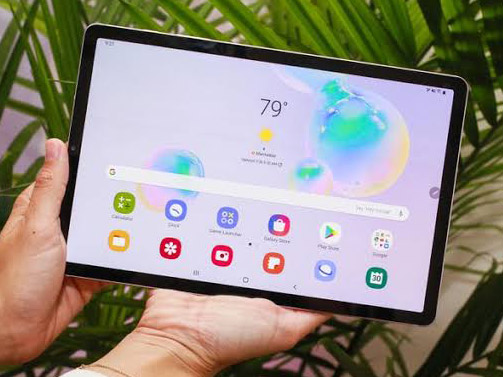 (Image credit: Cnet)
Samsung Galaxy Tab A 10.1" 32GB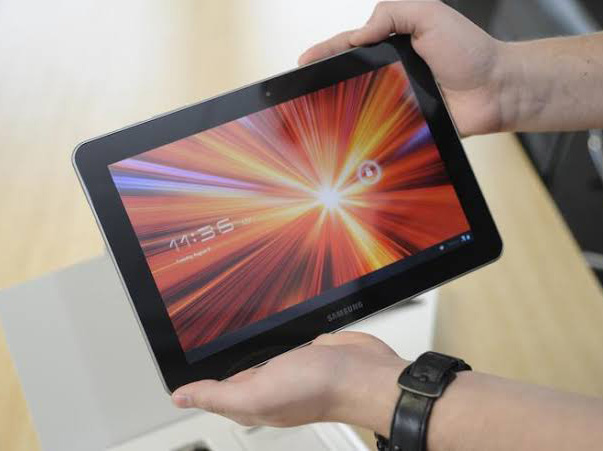 (Image credit: PC Worlds Australia)
Please Note: JB Hi-Fi have promotions throughout the year, and if their sale price is lower than our agreed Griffith Marketplace price then the Marketplace cost will be reduced to reflect this. If you have made a purchase request for an item that is on sale, please have the request financially approved before the promotion has ended to avoid missing out on the reduced price.
Available on Griffith Marketplace
Where to purchase devices
Griffith's wide range of mobile and tablet devices can be purchased directly in the Griffith Marketplace (Make & Manage Purchases > Griffith Marketplace > JB HI-FI).
Obtain access to My Finance page
To obtain access to My Finance page (to be able to make purchases), fill out a PeopleSoft Access Form with Web Requestor selected.
For assistance with completing a purchase request please refer to the Concur user guides or contact Purchasing.
Do you require a new simcard
Have you ordered a new device from the Griffith Marketplace? Do you need a new Griffith mobile number for your device or a replacement sim for your current Griffith mobile number?
AppleCare protection plan
AppleCare provides expert telephone technical support and additional hardware service options from Apple.
Apple device self-help
We have provided a suite of resources and manuals to assist you with navigating your device. We recommend you use the self-help guides for your initial setup and troubleshooting.
Setup and backup an iPad
Note: Before you update your Apple operating system, you should ensure that your device is backed up to iTunes or iCloud.
Griffith App
Enhance your University experience with the diverse suite of interactive features available with the Griffith App.
Specialised Support
If you require further specialised support, charges for these services are set at the current agreed hourly rate, alternatively they can be negotiated under a SLA .
Contact Us
General enquiries
Ask our friendly staff about IT products and services. Contact us by phone, email or chat.