Current projects and initiatives
Please explore some of the projects and initiatives that the Portals and Search team is involved in. We are proud to significantly impact the broad Griffith community.
Restoring the Staff Portal right column (for staff who only see the left and middle columns)
Staff Portal should have 3 columns as shown below.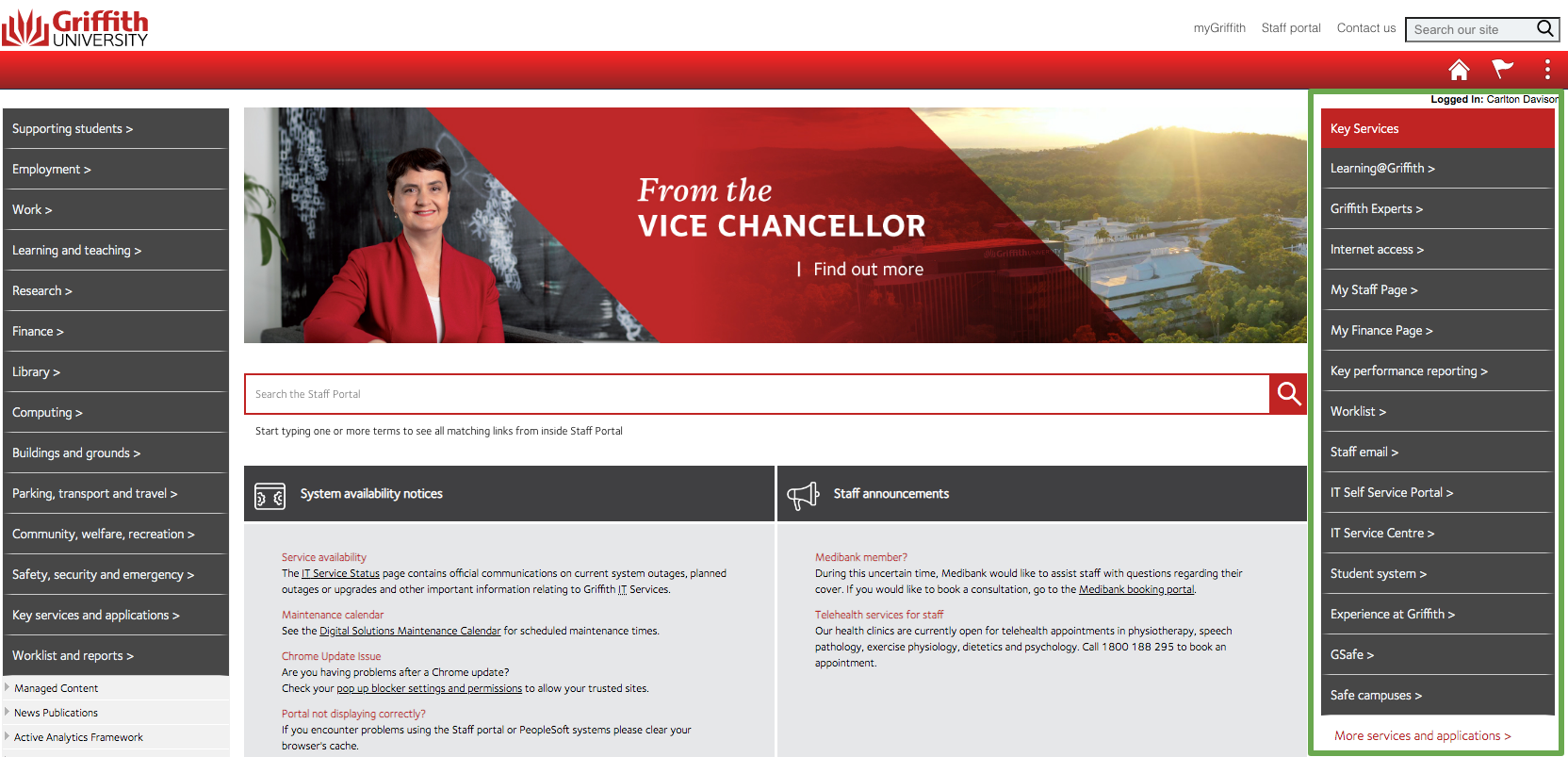 However, some staff when viewing Staff Portal see only the left column (the menu) and the middle column (the rotating banners, Portal Search etc). The right column (Services and Applications links) is not displayed.
The right column is highlighted with a green border in the image above.
If you do not see that column, you need to make a simple change so it will display.
If basic layout is set to "2 Columns" change it to "3 Columns"
Click save
After the change your 'Layout Preferences' should look like the screenshot below.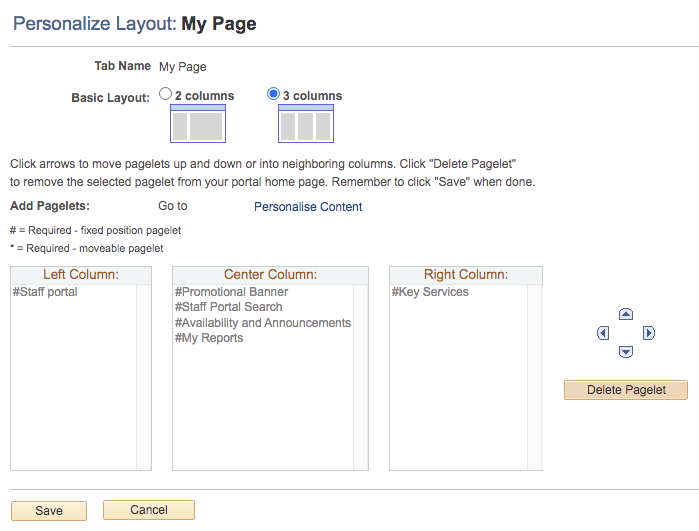 Past projects and initiatives
Contact us
General enquiries
Access the Service Catalogue to see the full list of available services.
Or you can ask our friendly staff about IT products and services, contact us by phone, email or chat.
Common questions