This is a small project team that is working to standardise the learning and teaching spaces throughout our campuses.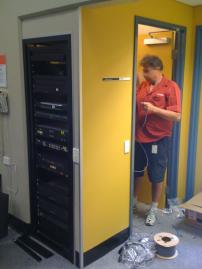 The team can be found in the Audio Visual laboratory in the Academic 1 building on the Logan campus. The team is in room 2.13.
Project Manager

Technical Installer
If you have any enquiries please feel free to contact us.