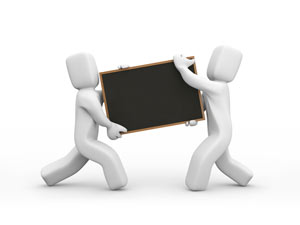 What equipment is available?
Audio visual equipment is provided as a permanent installation in many teaching spaces and meeting rooms to support both teaching and administrative business.
Available equipment varies according to the room's size and function. This may include visualisers, PC , DVD , data projectors and flat screen monitors but some rooms will only have PC projection available.
Additional equipment and services available include data projectors, portable public address systems, video playback equipment, video recording of lectures (at an hourly charge) and conference telephones.
Where additional equipment and services for a common-use teaching room are required, bookings can be made by completing the audio visual booking form. A minimum 24 hours notice is required when booking equipment.
Official University Functions Audio Visual Support
Support (including equipment and personnel) is also available for official University functions, presentations and concerts by arrangement.
Important notes for hiring a visualiser